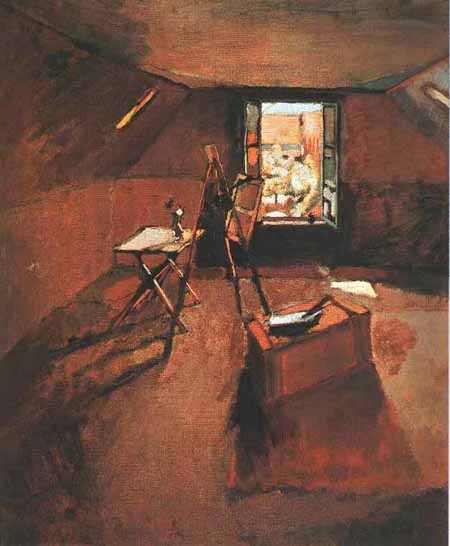 The Attic Studio
1903; Oil on canvas, 21 5/8" x 18 1/8"; Fitzwilliam Museum, Cambridge, England

The theme of the open window had been thoroughly explored by German Romantic artists like Kaspar David Friedrich in the early nineteenth century. Almost single-handed Matisse seems to have reinvented the significance of the play between two spaces, the inner and the outer.




Best Dating Sites: Browse Personals Today!


---