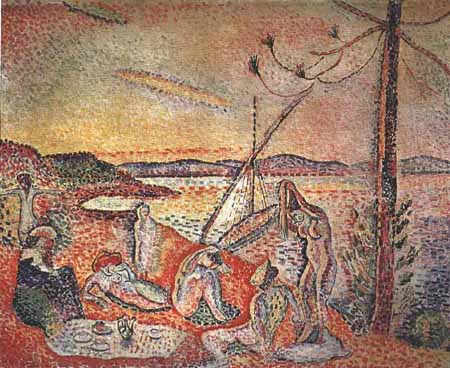 Luxe, Calme Et Volupte
1904; Oil on canvas, 37" x 46"; Private Collection, Paris

There is much in the way of mechanical technique to admire about this painting. Such as the dark shading behind the standing figure nearest the tree, and the greenish shadows cast beneath the the seated and reclining figures. In the foreground we discover a beach which recedes to the left, leaving an open bay on the right. That margin of the picture is secured by the trunk of the tree which, which thought spatially ambiguous, is linked in design with the boat in the middle distance.





Best Dating Sites: Browse Personals Today!


---