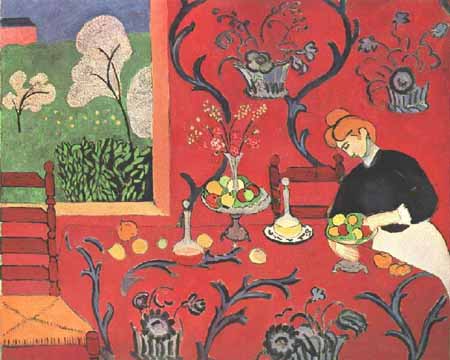 Harmony in Red
1908; Oil on canvas, 69 3/4" x 85 7/8"; The Hermitage, Leningrad

The red of the walls and tablecloth, with the interweiving blue pattern, is one of Mattise's most unusual color creations, with a history just as fascinating and complex. The canvas began its life as Harmony in Green, and was then transformed to Harmony in Blue. It then was bought by Sergei Shchukin, who honored Matisse's request to work on it one last time, with this Masterpiece as the final result. The fact Matisse was painting on a predominantly blue ground rather than on a fresh white canvas very likely influenced his choice of this particular red.




Best Dating Sites: Browse Personals Today!


---