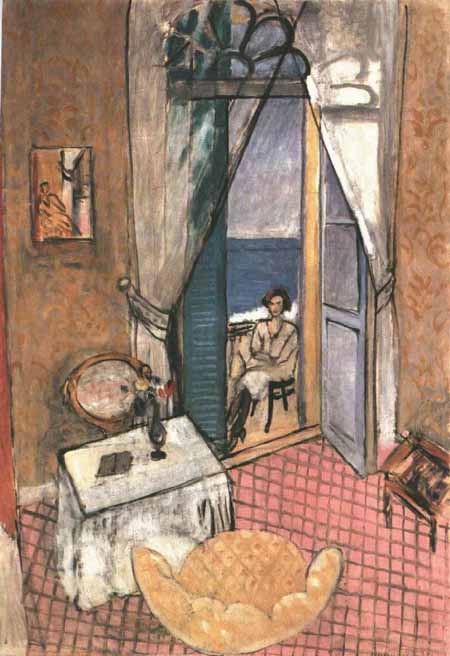 Interior At Nice
1920; Oil on canvas, 52" x 35"; Art Institute of Chicago, Illinois

Matisse used a very vertical canvas for this painting. He accentuated this with the window curtain coming from the very top of the canvas down to below the middle. Matisse played with the perspective of the picture to give more drama. The viewer is looking down of the furniture in the foreground as if one is 20 feet in the air. The floor is reminiscent of "The Artist and his Model", both done in the same style and color, but give a totally different feeling for each painting. In this painting the warm floor serves as a haven against the dark cool outside. In "The Artist and his Model", the hue of the red floor is needed for drama against all the other colors containing the same value.




Best Dating Sites: Browse Personals Today!


---