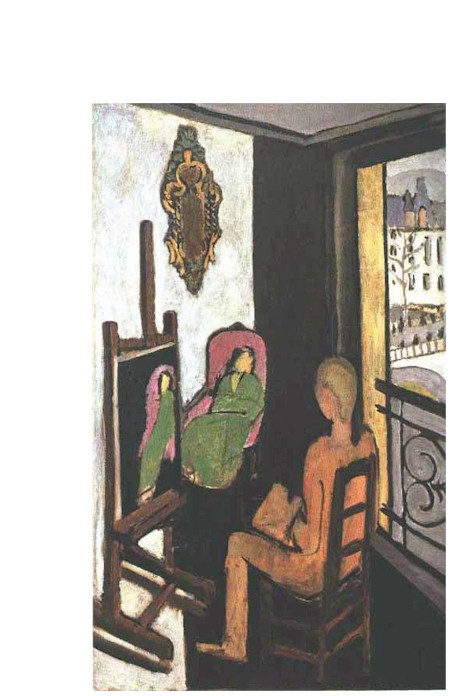 The painter and his model
1917; Oil on canvas, 57 5/8" x 38 1/4"; Museum of Modern Art, Paris

In this painting Matisse paints his model with a green robe sitting on a purple chair, he then mirror's this image in the canvas on the easel. These accents are almost overwhelmed though by the absence of color throughout the rest of the picture.
Matisse paint's himself extremely rigid, reminiscent of an Egyptian Pharaoh, in contrast to a more comfortable positioned model. His body is painted in a pale brown-orange, this hue is not meant to suggest a flesh tone, but rather establish continuity between the vertical of his body and the window jamb. Other objects Matisse used to reflect one another were the curves of the heart-shaped window grille and curves of mirror frame at the top. Matisse will use this same mirror frame in a later work "Decorative Figure".




Best Dating Sites: Browse Personals Today!


---