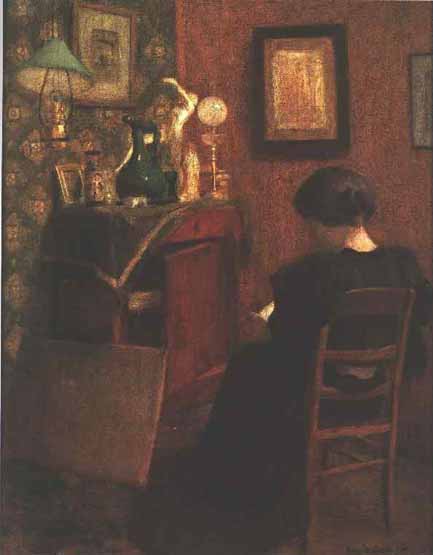 Woman Reading
1894; Oil on canvas, 24 1/4" x 18 7/8"; Museum of Modern Art, Paris

With this painting Matisse achieved his first public success in 1896 at the salon du Champ-de-Mars. The intimate interior is a theme that is almost prophetic; the subject of a woman reading recurs in his paintings as late as the 1940s. The interior itself is almost studio-like with its emphasis on pictures on the wall, which is suggestive of his of his preoccupation of the artist's workspace.





Best Dating Sites: Browse Personals Today!


---