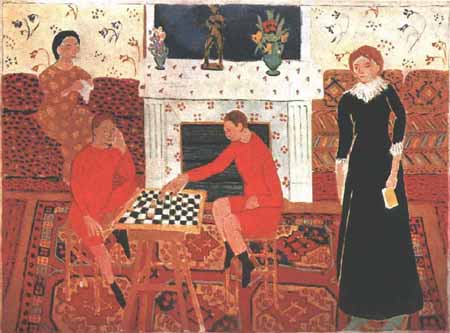 The Painter's Family
1911; Oil on canvas, 56 1/4" x 76 3/8" The Hermitage, Leningrad

The quality of the colors of this piece, predominantly red and brown, seem to make the picture static, which is also helped by his wife's black dress. The picture is very flat, but is contradicted and relieved by certain perspective details.






Best Dating Sites: Browse Personals Today!


---