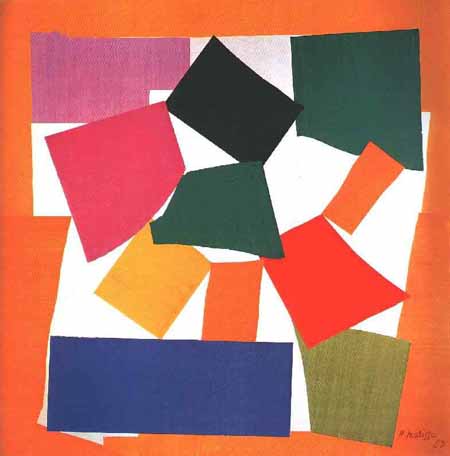 The Snail
1953; Goauche on cut-paper, 9' 4 3/4" x 9' 5" Tate Gallery, London

This composition of rectangular and squarish patches form a snail-like shape, this has no precedent in Matisse's career. "The Snail" is one of Matisse's final works. It points to the fact that his career could go on indefinitely, and to directions that later art would take beyond his own lifetime. The various works of Ellsworth Kelly, Kenneth Noland, and Frank Stella are instances of how Matisse's insights would later be fulfilled.






Best Dating Sites: Browse Personals Today!


---